Dr. Laura Tonetti Hall, DVM, PA
Dr. Hall attended Auburn University where she received a bachelor of science in Zoology and graduated from the prestigious College of Veterinary Medicine in 1997. She practiced in Baldwin County, AL  and Atlanta, GA, before returning home to East Hill Animal Hospital in 2002. She is married to Dr. Jason Hall and has three beautiful children as well as three dogs, two cats and two horses.
Dr. J. Miles McDaniel, DVM
Dr. McDaniel also attended Auburn University where he graduated from the College of Veterinary Medicine in 1975. He previously owned three veterinary hospitals in Tennessee and Virginia specializing in small and large animal medical and surgical care. Dr. McDaniel joined the staff of East Hill Animal Hospital in 2007.
Dr. Stacia McGuffey – DVM
Dr. McGuffey graduated from Auburn University College of Veterinary Medicine in 2016. She received her Bachelor of Science degree in Biology from Western Kentucky University in 2010. She was born and raised in south central Kentucky, where she got her first job in a veterinary clinic right out of high school and fell in love with the profession. Dr. McGuffey joined the team at East Hill Animal Hospital in 2017. She has a special interest in physical rehabilitation, and completed her certification in Canine Rehabilitation in 2021. She has two dogs, Molly and Audrey, and one cat, Lieutenant Dan.
Dr. Limarie Rodriguez – DVM
Dr. Rodriguez has worked as a small animal veterinarian in the surrounding area since 2004. She is a 1997 graduate of Kansas State University College of Veterinary Medicine, where she obtained her Doctorate in Veterinary Medicine. Dr. Rodriguez is currently the staff veterinarian for the Navarre Beach Sea Turtle Conservation Center. She is an active member of the community and has been recognized on multiple occasions for her community service. Dr. Rodriguez, her husband Benjamin Stevenson, and their daughter Felisa live on Pensacola Beach with their three cats and two dogs. They enjoy many beach activities including their work with Sea Turtles, camping, and paddle-boarding.
Dr. Gunn – DVM
Is a native of southwest Alabama. He has been working with animals his entire life on his family's farm, and at the local veterinary clinic where he was raised "ever since I can remember." He studied Animal and Dairy Science at Mississippi State University, and graduated from Tuskegee University's College of Veterinary Medicine. Dr. Gunn enjoys spending time with his wife, Juliana who is a nurse, and his daughter Emery. He has two spoiled rotten dogs, Case and Sophie. 
Barbara  – Chief Financial Officer
Barbara has worked in customer service for over 25 years and has over 20 years of accounting experience. She joined the staff at East Hill Animal Hospital in 2011.
Laraine – Inventory Manager
Laraine has over 35 years of combined experience in retail sales, management and purchasing. She joined the staff at East Hill Animal Hospital in 2007.
Catherine – Administrative Assistant
Catherine joined our staff in July of 2023 as a part time Administrative Assistant to our Chief Financial Officer. She has lived in the Pensacola area off and on over the last 40 years and just recently moved back upon retiring from the Department of Veterans Affairs where she worked as a Pharmaceutical Buyer and Certified Pharmacy Technician. Catherine enjoys spending time with her husband Jeff traveling, fishing and cruising the intercoastal waters on their boat affectionately named "PRN", or just relaxing at the beach. Their pets are tropical fish.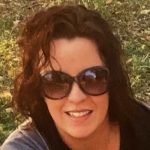 Amy – General Manager
Amy has worked as an Operations/HR Manager since 2002.  She graduated from Life University in 2001 with a degree in Healthcare Management and returned to Pensacola to help Dr. Hall open East Hill Animal Hospital and the Pensacola Pet Resorts. She branched out in 2012 to gain more business experience in the human healthcare industry for 7 years, and returned to East Hill Animal Hospital in 2019.  Amy has two dogs and is from Gulf Breeze, Florida.
Kristinë – Head Veterinary Technician
Kristinë gained over 10 years of experience working with exotic animals, primates and carnivores while working as a keeper at a zoo. She joined the staff at East Hill Animal Hospital as a Veterinary Technician in 2010.
Mary – Receptionist
Mary began working with us at East Hill Animal Hospital in 2005 and then moved away from the Pensacola area in 2013. She loved her working experience here so much that in February 2016 she rejoined our staff. With over 8 years of customer service experience Mary holds an AA degree from PSC and has also assisted in taking care of Dr. Hall's three children over the years. We welcome her back and she is very excited about rejoining our team here at East Hill Animal Hospital.
Crystal – Receptionist
She started her career at Pensacola Pet Resort Too back in 2003 where she also worked as a receptionist, kennel technician, and massage therapist. Animals have always been a part of her life and she currently has six rescued "fur babies" at home. Working at the resorts enabled Crystal to care for many pets so it was a natural transition for her to move to the animal hospital.
Jenna – Receptionist
Jenna has lived in Florida her whole life. She has a tuxedo cat named Lily and a calico named Iris that she loves going home to. She enjoys trying new coffee shops, spending time with friends, and baking. Jenna has worked with the company since May 2022 and absolutely loves being able to meet every animal that comes in.
Deanna – Assistant Head Veterinary Technician
Has been in the veterinary field since 2014 and is a graduate of the Faulkner State vet tech program. She enjoys spending time with all of her animals at her farm in Robertsdale, Al. in her free time. She joined the team at East Hill Animal Hospital in April 2016.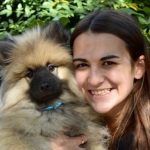 Madison – Veterinary Assistant
Madison started working at PPR2 in the fall of 2021. She is currently enrolled in college and was promoted to EHAH as a Vet Assistant. She looks forward to learning more about vet medicine!
Eric – Veterinary Technician
Eric has been a vet technician since 1996 and he joined the East Hill Animal Hospital team in 2023. He thrives in environments where he can help pets and owners live their best life. When not at work, you can find Eric enjoying outdoor activities. He looks forward to meeting you soon!
Franki – Veterinary Technician
Frankie became a vet tech at East Hill Animal Hospital in May 2022 after moving to Pensacola from Virginia with her fiancé, Ryan. She finds helping sick animals to be the most rewarding part of the job! In her free time, she enjoys reading and playing with her two doodles, Tucker and Hendrix.
Kassandra – Reception Manager
Kassandra joined the EHAH family in 2017 and has worked her way up to being the reception manager. She has over 20 years of customer service experience and looks forward to meeting you and your pets.
Britney – Receptionist
Britney started working for the pet resorts in 2011 and transferred to the animal hospital in 2016 as a receptionist. In her free time, she enjoys a good adventure and spending time with family
Angela – Veterinary Technician
Angela has been with the animal hospital since 2006 as a veterinary technician. 
John – Surgical Technician
John has been with East Hill Animal Hospital since 2017 in the position of Veterinary Assistant.
Sidney – Certified Veterinary Technician
Sidney received her certificate from the FL Veterinary Medical Association to become a Certified Veterinary Technician and has been with East Hill Animal Hospital since 2018.
Holly – Veterinary Technician
Holly has been working with the company since spring 2021. She started as a kennel technician at PPR2 and was promoted to vet assistant at the animal hospital. She excelled in her position and was again promoted to vet technician. In her free time, she likes to spend time with her dogs!
Briana – Veterinary Technician
Briana has been a technician for five years and loves animals and finds it rewarding to keep them healthy and happy! Her hobbies include roller skating, studying, and going to the gym.
Juan – Veterinary Assistant
Hi! I'm Juan, and I joined the staff in July of 2022. In my free time, I'm either working out or cooking. I enjoy working with the big dogs, and I started working at the pet resorts! I transferred to the animal hospital in August 2023 to expand my knowledge in the animal world! I look forward to seeing you and your pets soon!
Jessica – Veterinary Technician
Jessica is a Colorado native who moved to Pensacola in July 2022 with her fiancé, Tyler and joined the EHAH staff shortly after. She is currently a senior at UWF pursuing an undergraduate degree in Biomedical Science and is hoping to attend veterinary school fall of 2024! Outside of work and school, you can find Jessica at the beach, fishing, on a paddle board, or at home snuggled up with her two kitty fur babies, Wesson and Kimber!
Grew up in Gulf Breeze, Florida.  From a very young age, she knew that she wanted to be a veterinarian.  Growing up, she rescued many animals.  In high school, her love for animals found her working at an animal hospital in Gulf Breeze.  She attended Auburn University and received a bachelor of science in Zoology.  She was also accepted into the Veterinary School at Auburn, which is one of the most prestigious colleges for veterinary medicine.  Dr. Hall graduated in the top of all of her classes.
After college, her first job was in Baldwin County, AL.  She was working with large and small animals.  She worked for 2  1/2 yrs. with horses, cows, pigs, goats, exotic animals, dogs, cats, birds, reptiles, and many other of God's creatures.  She was performing extensive surgeries every day.  With her colleagues, she gained a lot of priceless hands-on experience, where every day was a new challenge.
Her next move was to Marietta, Georgia.  She was working with a large 7 doctor small animal clinic.  This clinic is where she decided that working with small animals and exotic animals is where she felt most at home.  She took several ultrasound and laser courses and interpreted all the cases for that animal hospital.  Then in 2002 she decided it was time to pursue her own goals.
East Hill Animal Hospital opened on September 16, 2002,  East Hill Animal Hospital provides a nurturing, comfortable, and professional environment.  Located in the Historic District of Pensacola's East Hill area gives the hospital personality and a convenient location.  While the outside has an original historic look that adds character to this high quality/ high service business,  the inside is a modern, high tech hospital. Feel free to stop by any time for a tour.